How to watch Netflix together with friends online?
It's been a tiring week, and you want some refreshment. Isn't going to a movie with your best friends a good idea? What if I tell you that is possible, even if your friends live at a great distance. Have fun and enjoy moments with your friends from the safety of your home. You can watch Netflix movies and shows together and spend quality time with them.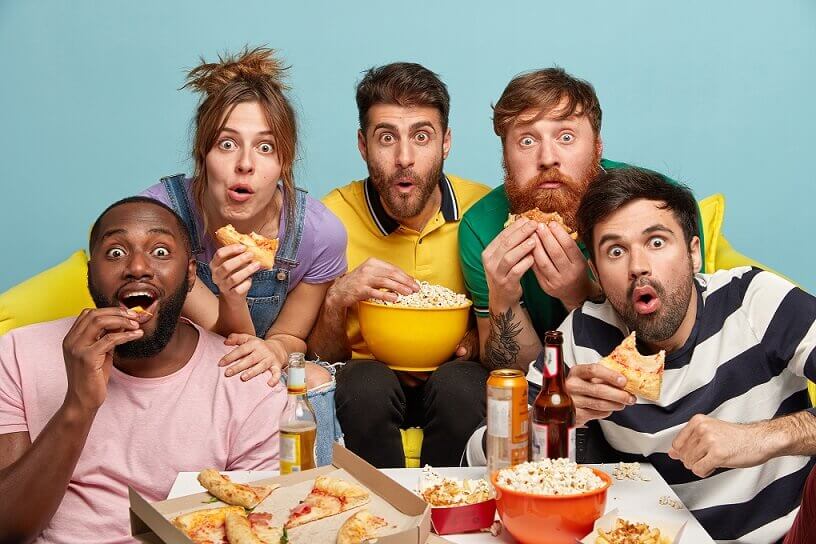 Yes, that's possible online, even with a group of friends. You don't have to worry about starting the movies on Netflix simultaneously or opening another app to chat with friends. You can do all that in a single place, and all you have to do is add the Netflix Party Plus extension to your Chrome, and there you are, with 4K quality Netflix videos.
What is PartyFlix?
The Netflix Party Pro by Partyflix extension allows you to enjoy Netflix shows with a group of friends online. All you need is a Desktop or Laptop and a Netflix account, and it syncs the video playbacks of all accounts, and you can thus watch it together without missing the fun. You can chat with emojis.
Steps to host a party with the Netflix Party Pro extension:
Any person with a Netflix subscription can host a party using the Netflix Party Plus, and it's just like a child's play. Check out the steps, and you can host a cool party online
Download the Netflix Party Pro extension and pin it to the address bar.

Start a movie or series on Netflix

On the right side of the address, the extension icon turns red.

Tap on it and then choose "Start the party". You can select if you want to control the playback or not.

Send the generated party link to your friends. They can join with the link.
Have fun and enjoy your movie together.
Benefits of PartyFlix extension
Watch the movie with your friends and discuss it so that you don't get spoilers from them later. Don't miss out on the fun you used to have when you lived together. Here are the benefits of this extension.
Have quality time with friends
This extension allows you to spend moments with your friends that you have been missing. You can watch a movie together even after being distant. Stay connected to your loved ones.
Sit at home safely
The best part of this extension is that you don't have to go outside and exhaust yourself. Watch it for free at your home and be safe too.
Do not miss the movie
Unlike theatres, you don't have to miss the movie even if you want a break or go for a popcorn refill. Pause as and when required.
Group chat while watching movies
Gossip all you want about the movie during the movie. Send or receive emojis and bring back the personal touch you had while watching offline films in theatres.
Is the Netflix Party Pro extension safe?
Yes, it's safe to install this extension.
This extension is indeed helpful when we cannot go out or have friends living at a great distance. Check it out and have fun with your friends.